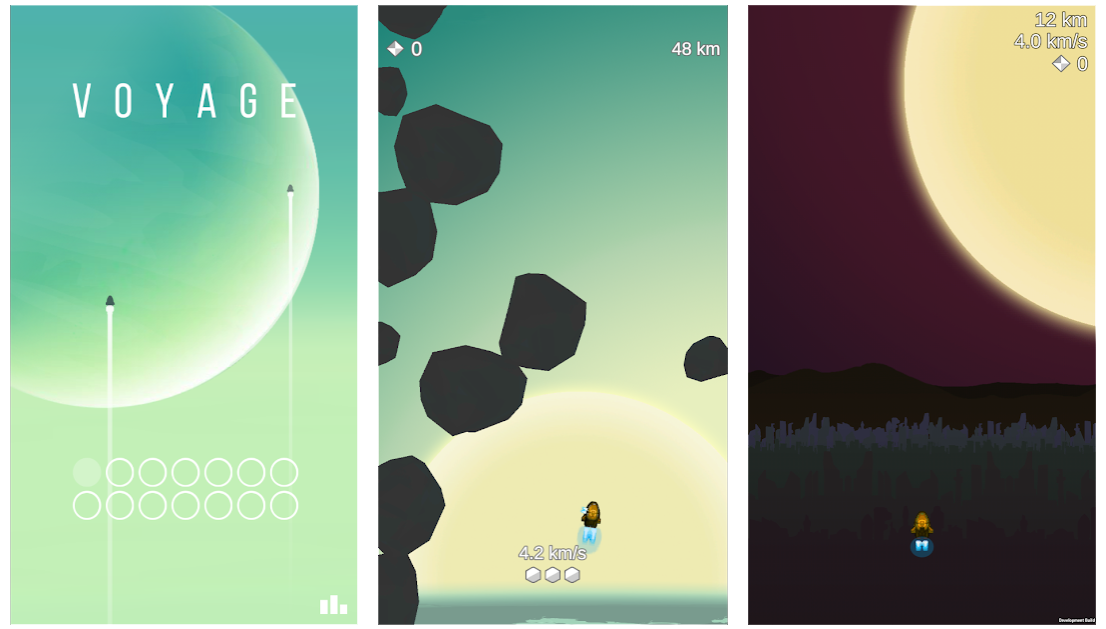 Fast paced asteroids game. Easy to play but totally unforgiving.
My first complete game. It got me acquainted with Unity and the app stores.
Move the ship touching the left and right halfs of the screen or A and D on a keyboard. Try to complete the goals on each mission to move on to the next one.
Features:
Randomly generated levels.
Goals system
Logaritmic difficulty
End of episodes cutscenes